Theme party & birthday party
Are you planning a party for family and friends or should your company organize a corporate party?
Why not put it in a theme and make the evening even more exciting!
It is only the imagination that puts a stop to which theme party you want!
Milestone birthday = bigger birthdays
For many, some birthdays are like milestones in life. What have you done and achieved in each decade?
Another reason to celebrate a little extra big every ten years is that we as adults do not always celebrate every birthday as big
as we do for our children. Then it can be fun and enjoyable to celebrate with a bigger party every ten years.
What counts as "bigger" birthdays?
Traditionally, 30, 40, 50, 60, 70, 80, 90, 100 are counted as "bigger" birthdays.
But even 18 years, 21 years and 25 years are often celebrated equally.
Some think that even 35, 45, 55 and so on are counted as "bigger" birthdays.
Of course, it's up to you what you want to celebrate extra big!
How should you celebrate your "milestone" birthday?
Most people usually celebrate this day with a party, more or less grand, or with a trip with family or friends.
To have a successful grand party, decorations are needed to create a party atmosphere and the right feeling.
Feel free to choose a color theme or why not joke about it with an 80's party or a Hawaiian party?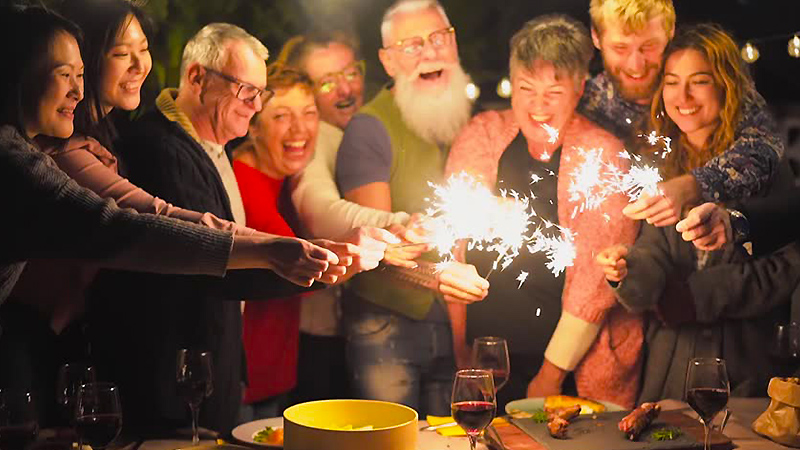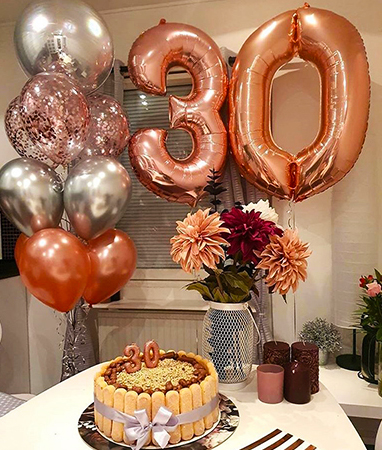 Theme party
All birthday parties will be a little more fun if you plan according to a theme.
To make the theme party really good, it is important to choose a clear theme and go all in.
Either you choose a color theme or plan a real masquerade / theme party, e.g. Farmer theme, 90's party or disco party.
Feel free to let the theme be seen as a common thread through the invitation, decorations, attire and accessories to the food and drink to be served. The atmosphere is often more relaxed and light-hearted and it becomes a natural topic of conversation to talk about the theme of the party.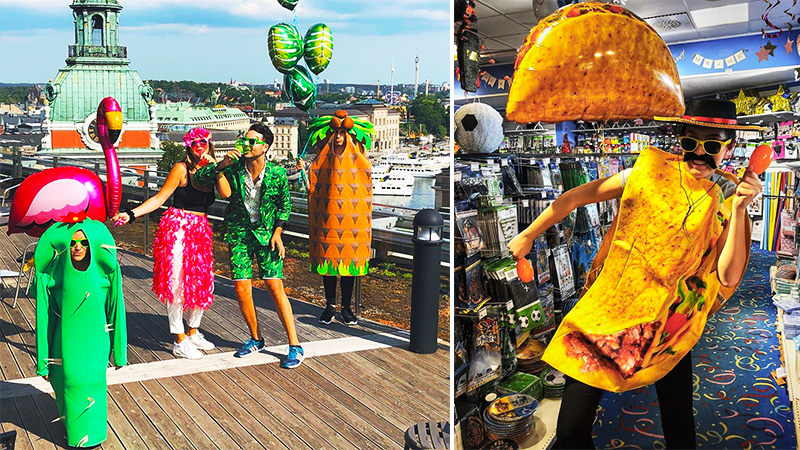 Gift wrapping
Most people want to bring some kind of gift when they are invited to festivities, small or large
depending on the type of party it is and what your relationship to the host is.
Regardless of the value of the gift, a nice wrap can make it something really special.
If you yourself are not so good at wrapping packages, a gift bag or a nice bow can do the trick.
An extra grand wrapping is to fill a balloon with any content, actually suitable for most occasions!