Christmas is celebrated to celebrate the birth of Jesus. No one knows exactly what year or date Jesus was born, but Christmas Day is the official day of Jesus' birth. Christmas and Christmas parties do not look the same in all countries and this is partly due to different traditions in different cultures, but also to different types of timekeeping. Orthodox Christians, for example, celebrate Christmas a couple of weeks later.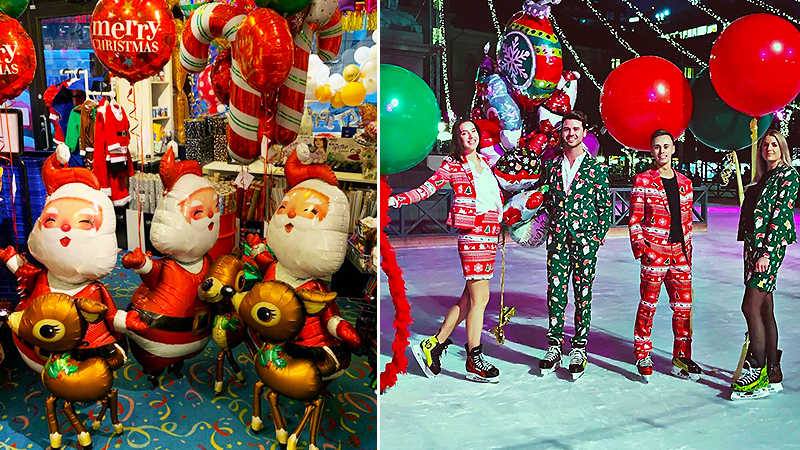 It is becoming more common to decorate more and earlier before Christmas, more people want to have a cozy Christmas atmosphere already in the weeks before Christmas. In Sweden, Christmas is the biggest holiday of the year and it is usually celebrated with a big Christmas party for the whole family where you get together, eat good food and watch Donald Duck. The main symbol is the Christmas tree, which became common at the end of the 19th century. Santa first came in the 20th century and is a mixture of our Swedish little farm Santa and St. Nicholas.
In recent years, themed Christmas parties have become increasingly popular.
Many choose to dress up in Christmas clothes, with for example Christmas headdresses.
At Partyland you will find everything you need for a successful Christmas party with family and friends!