We have many great holidays that we celebrate throughout the year!
Below we have listed some of the most common holidays.
There is always something to celebrate and at Partyland you will always find the current holiday in our stores.
Party decorations, balloons, disposable tablecloths, fun party supplies, fancy dress, wigs and more!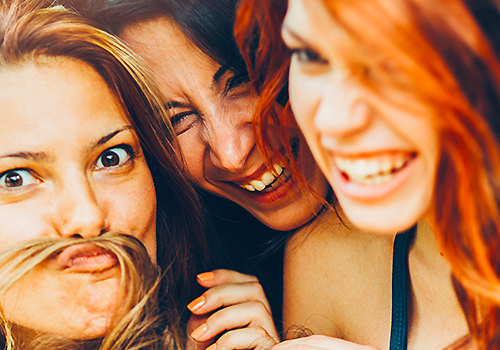 Galentine´s Day
Galentine's Day is celebrated on February 13 and it can be celebrated with girlfriends who are both single and not single. This is a day for girls/women to be able to treat themselves to a day just for themselves.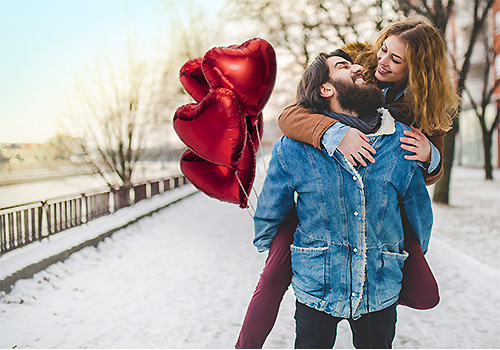 Valentine's Day
Valentine's Day is the day we celebrate by wooing one or more people we like extra, with, for example, giving a gift. Usually we give flowers, chocolates, a teddy bear or a Valentine's Day card.
Easter
Easter is a Christian holiday that falls at different times each year. Calculating when Easter falls is complicated, and to know when Easter is to be celebrated, you need to know when the phases of the moon and the position of the Sundays are during the year.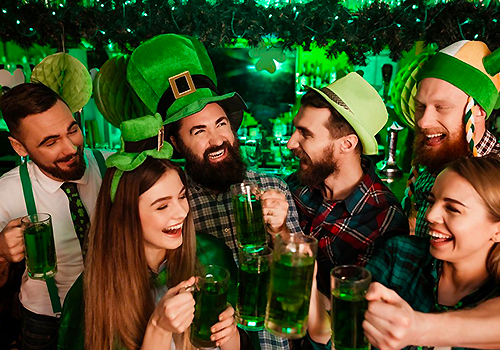 St Patrick´s Day
March 17 is Ireland's national day and also St. Patrick's day, which is celebrated worldwide. The day is celebrated by wearing something green, and tradition says that you can pinch anyone who doesn't wear green on this day.
Eid Al-fitr
Eid al-Fitr is the holiday that ends Ramadan, the Muslim month of fasting. The holiday is often called Eid and the celebration lasts up to four days, with the first day being the most important.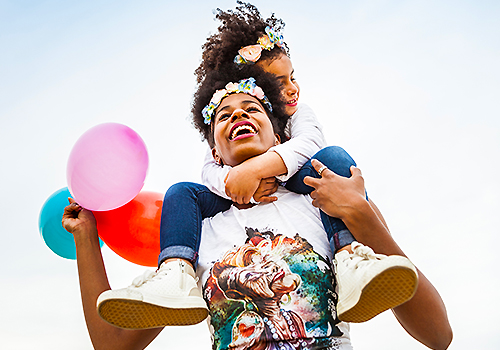 Mother's Day
Mother's Day is a cherished holiday to honor all mothers. It was at the beginning of the 20th century that Mother's Day grew strong and today this holiday is celebrated in most countries, but on different dates.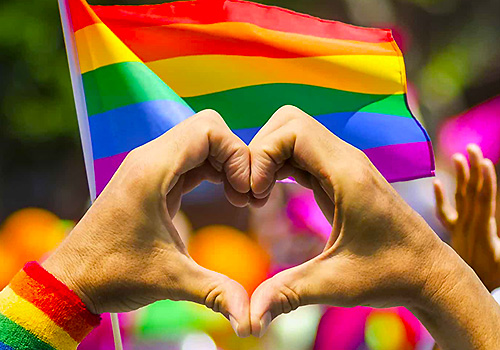 Pride
Pride is a joyous and colorful manifestation that is celebrated worldwide and grows more every year. It is a celebration of love for human rights and a demonstration for everyone's right to love and be who they want.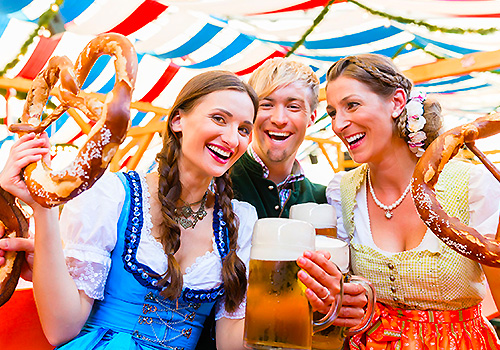 Oktoberfest
Oktoberfest is celebrated at the end of September and beginning of October and is considered by many to be the world's biggest folk festival. The origin comes from Munich in Germany and the first party was first organized in 1810.
Halloween
Halloween is celebrated on October 31. There are many children who look forward to dressing up and going out trick or treating, but also more and more adults are organizing Halloween parties, decorating their houses and dressing up in a masquerade theme.
Friendsgiving and Thanksgiving
Friendsgiving is a way to celebrate Thanksgiving with your friends. This is usually celebrated before the classic big family day. Thanksgiving is celebrated in the United States on the fourth Thursday in November and in Canada on the second Monday in October.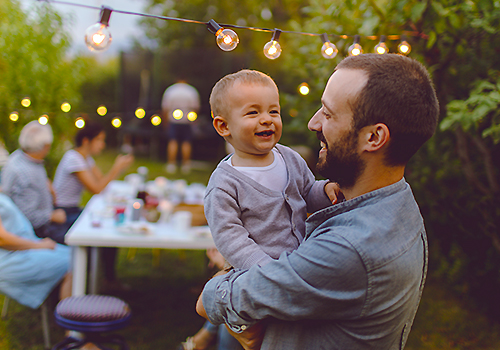 Father's Day
Father's Day is celebrated in most countries, but on different dates. The most common gift on Father's Day is the tie, but why not surprise Dad with a balloon on Father's Day!
Christmas
Christmas is celebrated and looks different around the world. This is partly due to different traditions in different cultures, but also to different types of timekeeping.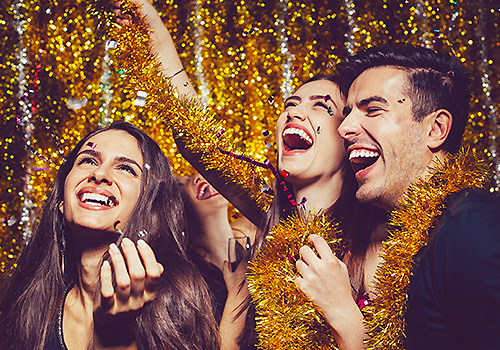 New Year
New Year is celebrated in most Western countries on December 31. New Year's Eve is decorated with balloons, pennants, New Year's hats, tiaras and tutus. The level is high in both decorations such as food, drinks and clothes during the evening.